| | | |
| --- | --- | --- |
| | Roosevelt Dimes | |
Sat Dec 2 00:21:39 2023
---
With the death of Franklin Roosevelt in 1945 at the close of World War II, the nation mourned it's leader, for many the only President they had ever known, with the installment of Franklin's image on the US Dime. Roosevelt was closely associated with the "March of Dimes" charitable campaign against birth defefects. And with this, all the work to beautify our coinage under Teddy Roosevelt was completely undone and we had dead Presidents on all our coinage, the Cent, Nickel, Quarter and finally the Dime.

The Portrait was lifted from a previous medal design which was created by sculptor Selma Burke and then adapted to the coin by Mint cheif engraver John Sinnock. The resulting Obverse is actually rather pleasant although to my eye the Protrait could as well look like Harry truman as Roosevelt.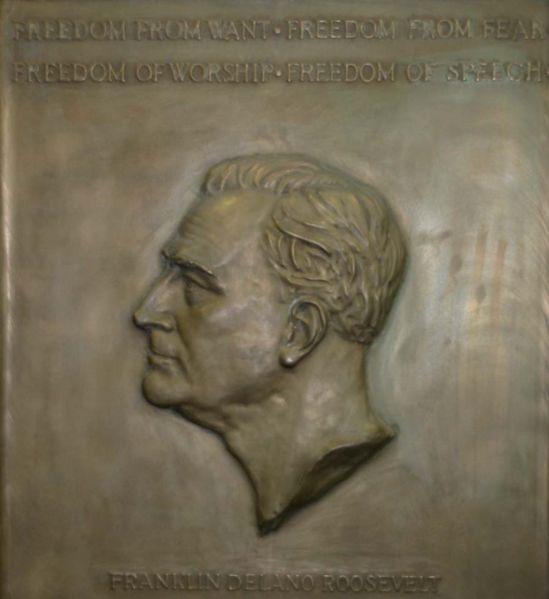 Selma Burke's Plaque of Franklin Roosevelt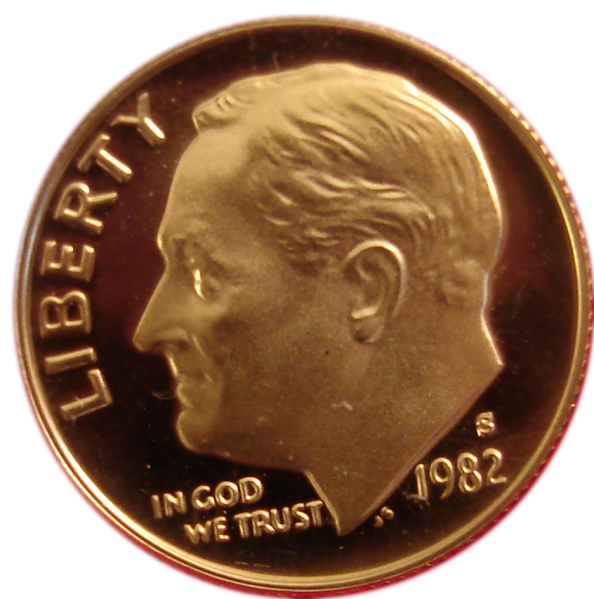 John Sinnock protrait of Franklin Roosevelt on the US Dime

The reverse of the Dime has a torch, an oak branch and an olive branch. It is a decent memorial to the President who lead the US through the depression and the war.

I've pulled a number of dimes from circulation over the last few years, starting with this 1957 silver specimen. When I was young there were a lot of silver coins still in circulation. today, however, silver examples in circulation is very rare. This dime was pulled by me in early 2007.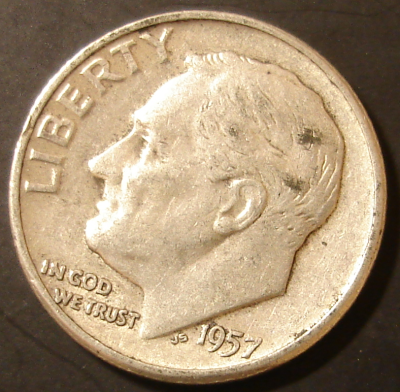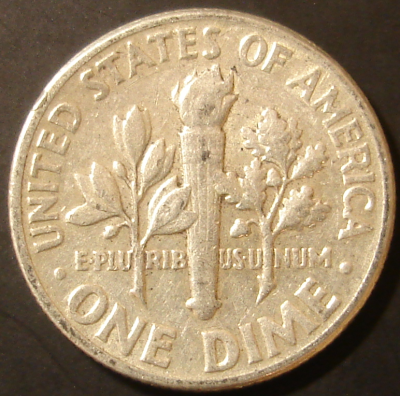 1957 Silver Roosevelt Dime pulled from circulation 2007
This is a very decent 1985 P Roosevelt pulled from circulation. These business strikes are hard to find in good shape. for one thing, they weren't struck particulary well. This is an exceptional pull. This dime has slight doubling on the date.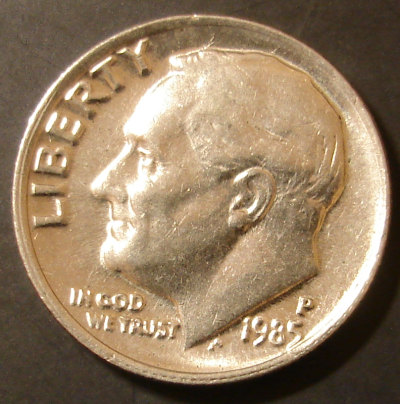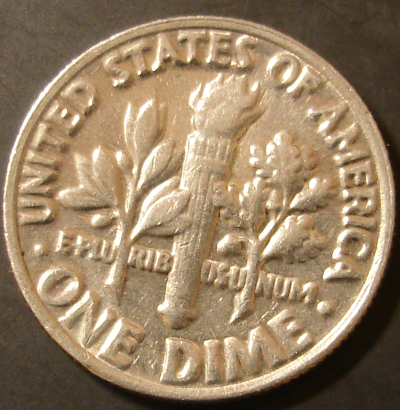 1985 Clad Roosevelt P pulled from Circulation
This is a 1997 P Dime with a nice luster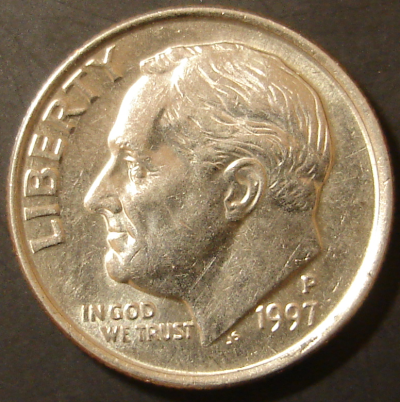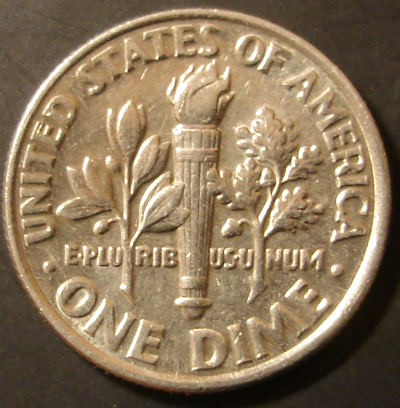 1997 Roosevelt Dime P
This is a 2001 D which I thought looked great in the hand but on photographying it seems to have some decent rim nicks and chatter.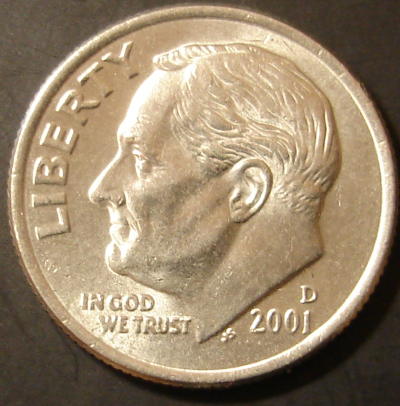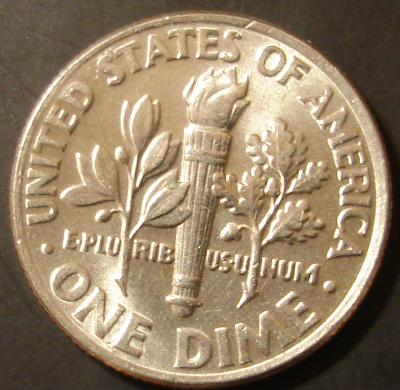 2001 D
This is a nice shiny 2003 D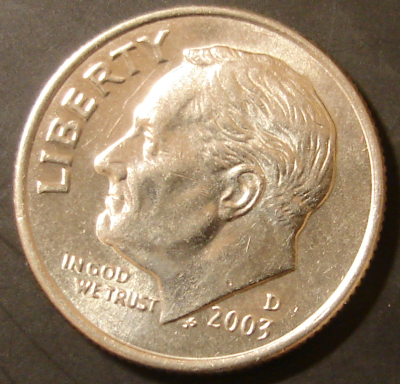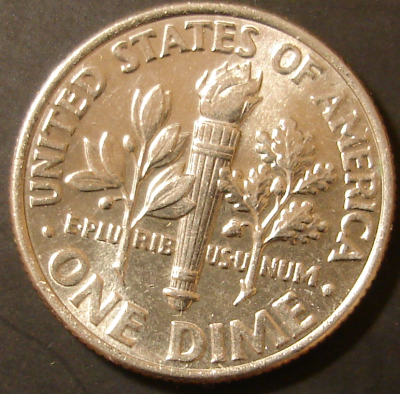 2003 D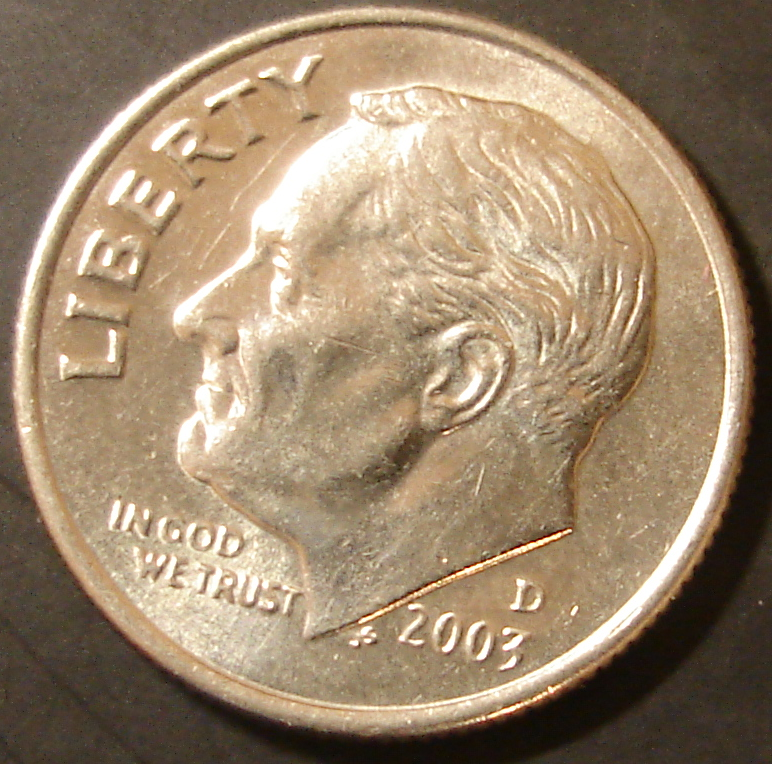 This is a nice 1951 D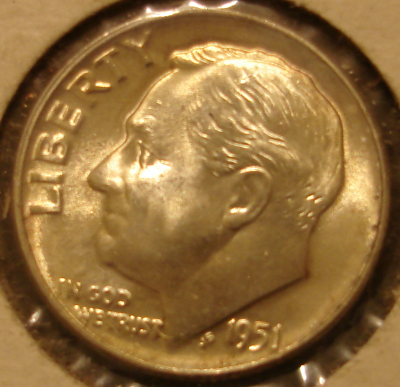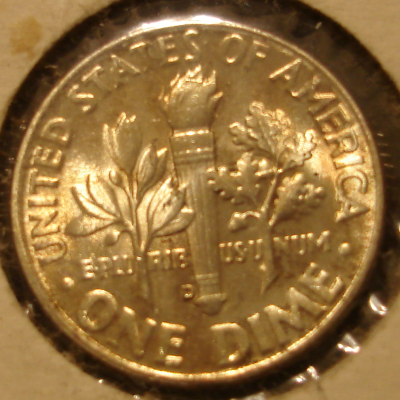 ---
The Safir Family Internet Coins Library: Foriegn Coins.
Several mints from around the world make exciting coin designs in circulating alloys, silver and gold. Among my favorites are the Perth Mint in Austrailia which produces a variety of coins for nations mostly through out the Pacific Rim. The Neatherlands has also produced some interesting designs, and several private US based mints have produced foreign currency on contract, include the Franklin Mint which has produced many Israeli Coins. Our interest in foreign coins has been nominal but rapidly growing as it seems that US designs are so stuck in the mud. Also, foreign mints are creating bold new designs with color and bimetal designs that are both eye catching and fun.