Welcome to
MrBrklyn
The time in Brooklyn is now:
Thu Jun 24 23:01:18 2021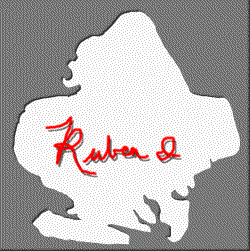 We endorse the greatest
health and beauty products
and shampoo on the market -
Maple Holistics


Introduction
This domain is the private Domain of Ruben Safir. It is a nearly 20 year
old compendium of living experience, family experience, story telling,
and shared culture. It contains many thousands of photographs, images,
a resource section of archived news articles, many of which have otherwise
disappeared from the internet. It has substantial politics, and resources
about Brooklyn, NY, Free Software and Linux, Jewish information, history
and events, and more.

Everything here, at least what has been produced by me, has been written
with VIM, and the graphics have been created with the GIMP and other free
software tools. The web server is Apache, on OpenSUSE Linux, although
the distro might well change. I use EMBPERL, modperl, Perl and Python
for development, such as it is, and I try to keep all graphics as PNG or
JPG files, although I lost compatibility of many early PNG files because
of errors in the earlier libpng libraries that was used to create them.
Fixing the files are not always possible.

The HTML used here is basic. After looking at CSS et al, I've just
decided it is a waste of my time. There are some good things in it
and I might pinch something from time to time, but in general I like
simple technology that works simply. This is not HTML5 which is now a
total clusterfuck, a stew of competing interests forged together into
an incoherent whole.

Organization
I'm reorganizing this slowly, into a few sections:

Jewish Topics

Rabbi Avraham Schorr's Beis Medresh
Jewish Resources and Information

Free Software Politics and Advocacy
Culture and Music

Music
Museums and Art
Plays. Movies and Broadway
History
NY Mets and Baseball

Brooklyn
Politics and Politicians
Coin Collection: Mostly for historical purposes.
Places

New York

Israel

San Fransico
San Diego
Los Angeles
Amsterdam
Milwaukee
San Antonio

Archives
---
The New Holiday Shoping Guild is out!!

Wasting Time on Xchat

mrbrklyn: doing AI homework, and reading about the graphic representation of a FSM
seanscottking: why don't you update your personal webpage with wordpress or something
seanscottking: it's so funny that it's still like that
mrbrklyn: why would I do that?  Wordpress is so stupid and have more than a few security holes in it.  And it is a PIA to use compared to VIM

---
---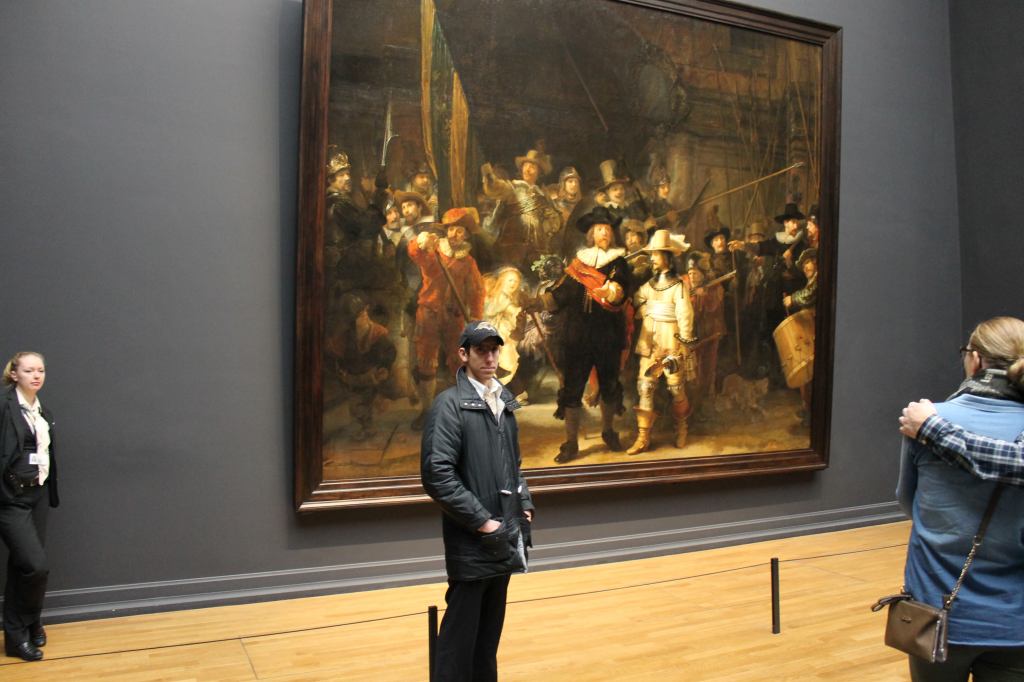 The Ever Growing Schmuel-Lieb Eliezar - January 2016
---
---
My dislike of Thomas Friedman is deep. He is left leaning, bias and is clueless as to what it means to be Jewish, and would put Jewish lives at risk if he ever had real political power. He would lead the way for yet another ethnic cleaning of Jews from their homeland, and happily give real power to enemies of the Jewish people. He does, however, make complete rational sense, with this recent posting in the NY Times:

Start with geopolitics. The size of the governance hole that would have
to be filled to simultaneously destroy the Islamic State, or ISIS,
defeat Syria's dictator, Bashar al-Assad, and rebuild Syria, Iraq,
Yemen and Libya into self-sustaining governments is staggering. And
yet the cost of doing too little - endlessly bleeding refugees into
our allies Turkey, Jordan, Lebanon and the European Union - is also
astronomical. When the cost of action and the cost of inaction both feel
unaffordable, you have a wicked problem.  

The problem here is that his analysis is late, and a pound short. Into the vacuum created by our president, we now have to face a retooled and armed Russian global military threat, and a nuclear armed Iran.
---
---
My latest contribution to the Internet!!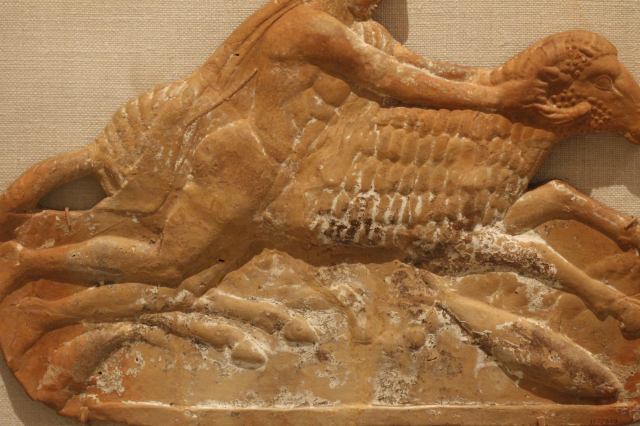 Slide Show of the Metropolitian Museum of Art
Esther Wallace, my beloved Grandmother who all but raised me, died on morning of July 12th, 2011 (Tammuz 10). May her soul join all of Israel in Jerusalem..

Dovid and his first fish. Shani in the background.
---
---
Some political stupidity.
It seems this past couple of years has been a banner years for political newspeak. We are reaching a dangerous time for Democracy and Individual Freedom
---
There has been an effort of late to rehabilitate the image of David Dinkins. David Dinkins was an extemist and racist dispite his veneer of gentility. After the Crown Heights Riots he was quoted in the NY Times as saying:
''I found that out during the days immediately following Crown Heights, They said in effect to the Park Avenue Jews, 'You all have abandoned us.' That wasn't true, but that's what they said.''
This statement, quoted in the NY Times, has so many levels of deep racism and misconceptions that it is impossible to go through them on this webpage. But on the top the list is his idea that somehow the Jews who were attacked and in the violent riots by the Black community who lived in Crown Heights, Brownsville and East New York, somehow complained to coreligionists from "Park Avenue", because in Dinkins mind there is some kind of conspiracy there.
Did he really think that the people who live on Park Avenue could care less about Jews living in the ghetto of Crown Heights? If they did, we would have a much better city.
Secondly, what does that have to do with the fact that he created the race baiting environment that allowed for the riots in the first place, and then tied the hands of the police force when the riots started. And then left Bill de Blasio to handle the riots while he went to see the US Open

---
Barak Obama -
The "broader point we need to stay focused on," he added, "is what we have is a disaffected Sunni minority in the case of Iraq, a majority in the case of Syria, stretching from essentially Baghdad to Damascus. ... Unless we can give them a formula that speaks to the aspirations of that population, we are inevitably going to have problems. ...
...This President has been sniffing too much glue...
OK, more to the point, you have to have ignored 5,000 years of human history to believe any sort of capitulation can resolve the violent social and political upheaval of political Islam.
---
Obama again ..
"If people can't trust not only the executive branch but also don't trust Congress, and don't trust federal judges, to make sure that we're abiding by the Constitution with due process and rule of law, then we're going to have some problems here."
...where is Dan Quayle when you need him. It is the very premise of any sane political constitution and democratic body of law that first and foremost, you can not trust the government. Therefor government must be LIMITED and never trusted.
---
On Michael Bloomberg
"She noted that police made 4.4 million stops between 2004 and 2012, and frisked over 2 million people. "In 98.5% of the 2.3 million frisks, no weapon was found," she wrote"
Why does our mayor need to be told that he can not stop and frisk MILLIONS of people? He is gone now, but his replacement comes with his own troubles, starting with a fundamental lack of desire to pick up the trash. I feel like NYC is living on a yoyo, bouncing from one form of insanity to the next.
---
Now on to matters of interest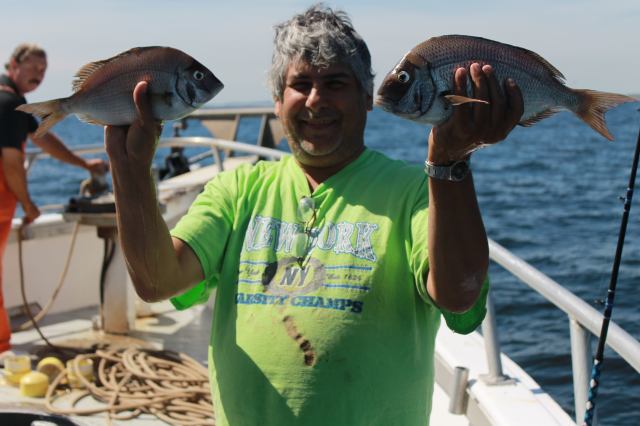 Fishing in Brooklyn
BROOKLYN GETS IT AGAIN FROM CITY
Ruben has a fettish with computers. A life long programmer, he began web design in 1995 for his own website the now defunct Jewish Billboard. He then began writing for



Brooklyn On Line


writing and designing the vast majority of that website until about 2003 after which a dispute with the sites owner, Brett Wynkoop, errupted over Brett's domain name squating and other unsavory activities. You can see his work with the pages on Coney Island, Historical Houses, many communities, news, the Aquarium pages, the Prospect Park Zoo, Brooklyn Archeology, Marine Park and Floyd Bennet Field pages and MUCH MUCH MORE. Chances are if you see kids on that site, they're mine

Along the way he help many Brooklyn based small businesses get their first feet on the web. Recalling back to those days, it was a very hard sell to get businesses to invest in internet presense. How the times have changed.

He helped businesses such are Medical Arts Chemist, Brauners Bakery, Judaica Tressures, Rosenzweig and Maffia, and TMM.NET get themselves up and running on the net.

There contines to be a lot of Brooklyn material on this site, perhaps the greatest repository on the net. One needs to have the patients to walk through the galleries of photo's, texts and movies. There is a near complete documentation of Williamsburg in the photo directories.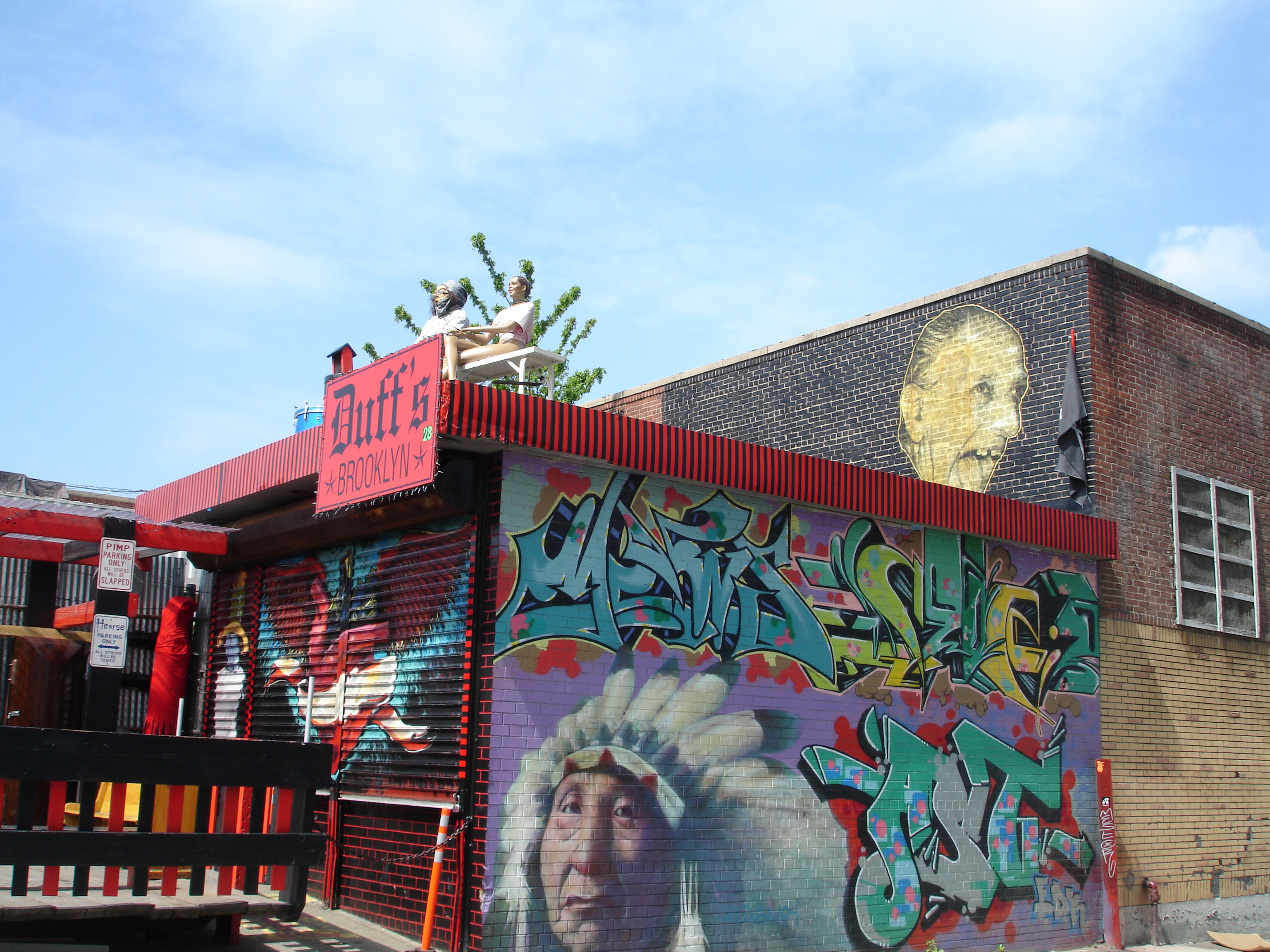 This is a lost section for Williamsburg which has been removed and is now a part of history.

Cobble Hill Brooklyn on Bastille Day July 2007
The New Developing Coney Island Web Site
Steal This Movie - Information Wars, Then and Now
Ruben remains active in a number of important political and educational organizations. He founded NYFairUse. He founded NYLXS, was, at one time, one of the important Free Software organizaions in the nation. He teachs computer programming, once for the New School and then for NYLXS. He has particular expertise in Perl, C and GNU/Linux.
Occasionally he gets to take in a Pharmacy Conference in San Francisco. And when he does he gets a chance to combine Medical activities with Computer Activities.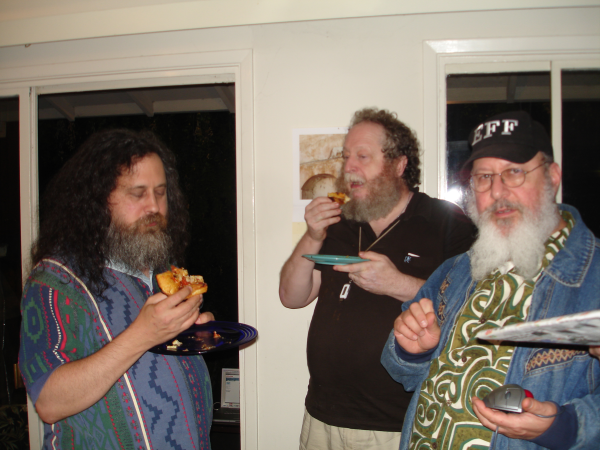 Richard Stallman and Friends at Rick Moen's House in the Bay Area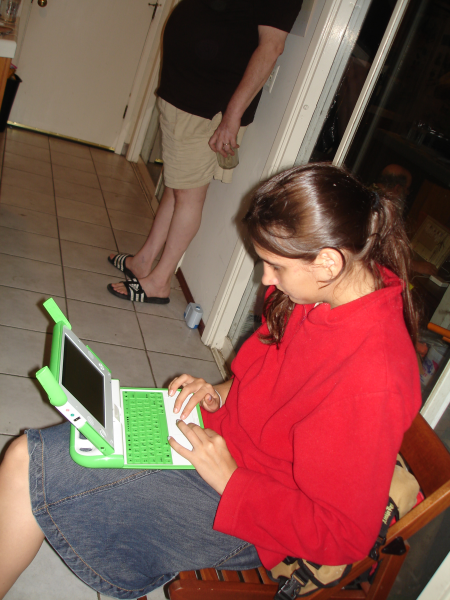 Shoshana Safir testing the One Laptop Per Child Prototype.
A few thigs of interest
Some amazing things Ruben would like to bring to your attention
Fats!!

Fats Waller

I used to have video's up here, but I decided NOT to give doubleclick a chance to track you


Winsor!!

Windsor McCay is likely to be the most important American Artist of the early 20th century and yet his work is largely awaiting rediscovery. As a comic artist, he doesn't get is due, despite the advanced psycodelic work which he did more than 6 decades before Peter Max. In addition, thanks to Google Video we can expereince McCay animation. McCay was one of the very first animators in early film including:

Get This and Book - So Many Splendid Sundays and put it on display

Doris Kearns Goodwin on Roosevelt & Taft
Teddy and Taft from the LOC
Sergei Mikhailovich Prokudin-Gorskii Early Color Photography 1905-1918

The Library of Congress has put together this incredibile collection of color photographs the earliest color photographs that I'm aware of, which show Russia just before the revolution. What is ironic about this is that the technology used to create these photos required projection and the film materials were preserved, even though that it is completely customized technology because it wasn't protected by any copyright and had the ability to be preserved.

Today, the it will be impossible to preserve anything as historically important as these works because the restrictions that copyright holders can put on any work destroy the publics right to preserve such works. In addition, because Copyright is now so long, anything done today could not be displayed even 100 years into the future. This work escaped copyright control mostly do to the fact that its owners, the Russian Tzars, were shot dead.

With the death of the VCR and the Video Tape this past month, how can the history of the last 20 years be preserved?



The Brooklyn Eagle - Digitalized

This is a wonderful project that shows just what we could do if Congress finally wised up and ended the blockade of the Digital Revolution by a few special interests and the DMCA. See The Art of Pitching from 1887.

The Western Tradition by Eugene Weber of UCLA and the Metropolitian Museum of Art

These videos, which very unforunately are wmv files are video on demand and together compose the best lecture series to be found in any published form. Weber and the Met prove how theusage of information can enlighten and add depth of understanding to the public at large. Weber starts with pre-history and goes well beyond the who where and whats, but exposes how human technology affects society continually through history, from the beginning of writing to the era of video and eletronics. For those who use Free Software, try mplayer http://www.mplayerhq.hu for playback. The streams exist at mms://cate-annenberg.cate.buffalo.edu/annenberg/Western_Tradition_03.wmv and so forth in numeric order.

Many times while teaching Ruben Safir has tried to describe our the digital revolution is changing the society we live in at rate of change greater than any time since the formation of writing and then the advent of modern print in the 1500's. Weber makes this much clearer and this series should be mandatory for all politicians and 'bloggers'.

Buy a peice of history as the Odyssey company make available the guenuine articles from deep water ship wrecks the world over. Nearly 500,000 colonial era silver coins were found in the lastest wreck in 2007.

Learn about the industry and enjoy!.

Free Stories! The Devil and Tom Walker A story of a man and his wife.

LULU Self Publishing - Publishing for the common man: The dream of publishing is now available for everyone in this easy, copy left, friendly media store called LULU.
Ogg Vorbis Music Streams from Icecast.org


New York Public Radio
Too liberal and overun by Gay Rights Politics but still the best talk on NY radio.

Other Projects That I'm Working On

Pharmacy Information and Software

Pharmacy Resources currently under development. This site will be built out with Pharmacokinetics Data, Healthcare Software and Issues. Pharmacist Job Sites, and Pharmacy Continuing Education are also to be developed on the site.

The North American Free Software Conference

Freedom-IT North America is now being planned for February 2008. The dates are now set and the oversite committee is being formed to include RMS, Rick Moen and John Walker. See everyone in Lake Placid!

Brooklyn-Living

Brooklyn Living is the new place to put all my pented up Brooklyn material that was originally created for other sites, along with a but of new material. This will likely be very soon the largest Brooklyn Information Site on the Web because I have gigabits of material.

Pensylvania Hotel News

How can a Major NYC Landmark be slated to be destroyed without a SINGLE Local Paper printing a word!

Vornado would replace the Hotel Pennsylvania at 15 Penn Plaza (7th Ave and 33rd St.) with what would be the city's third-tallest building. The proposal requires approval of both the Planning Commission and the City Council. Testifying at the commission hearing, Tri-Stater's Kate Slevin said that "the proposed office tower's proximity to Penn Station makes it an excellent location choice. There is no better place to encourage development than above transit facilities that provide easy access to Amtrak, NJ Transit, LIRR, PATH, and fourteen subway lines."

NY Times author and writer, as well as a respected friend. She dabbles into many areas of social and scientific news, putting a personal perspective on new technology issues. Her latest work has focused on Aspergers resulting in the break through novel "Asperger Love". Take a look.

Obama Heatlhcare "Reform" is just PORK and needs to be repealed

This is a must read. It is the single, most rational, and pointed article that explains, without distracting politics over abortion and hyperbole, why the Obama Health "Reform" is neither reform, nor helpful in obtaining any possible positive outcomes.

Health Care Reform must be about controlling COSTS

It is a mistake to think this is a left/right issue. The new bill is not a left leaning bill. Nor is it a right leaning law. It is pure PORK and gives away the public interest to private parties.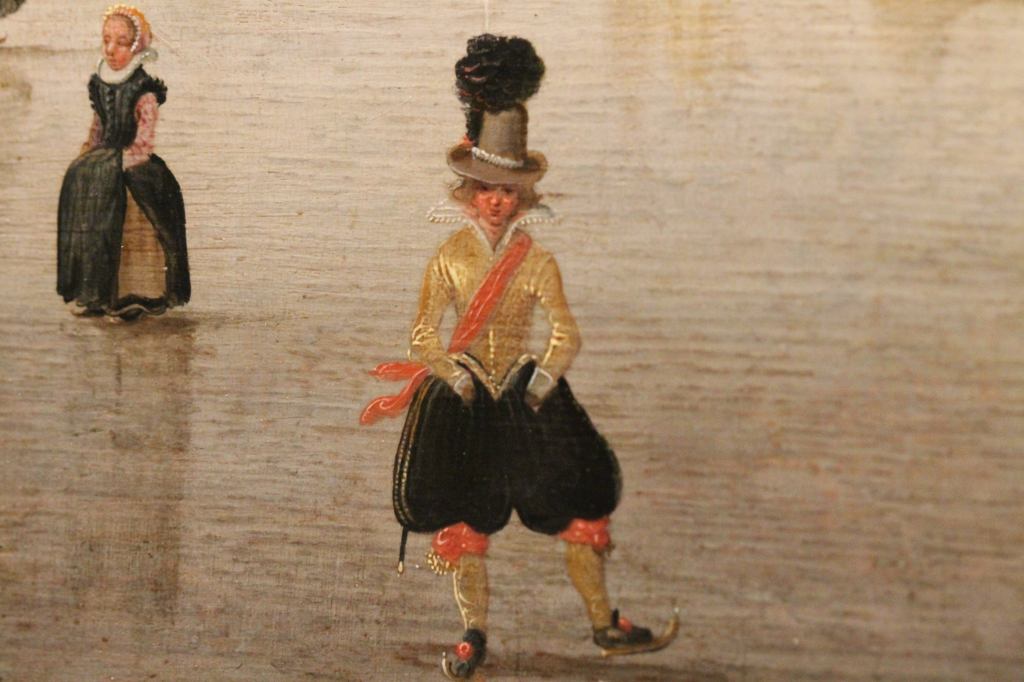 Notary Public Locations in Brooklyn: 11230 11210 11216
Horse Racing at Sheepshead Bay
Nechama Sussman letter of recomendation from Refuah Health Center in South Fallsburg. This is a very special girl.